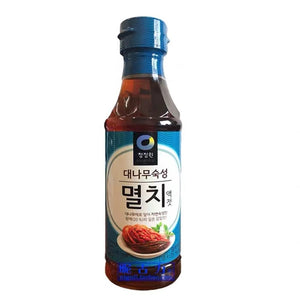 As famous of this sauce smell like stinky but taste in dishes like extream delicious.
Besides oyster sauce this must be another must sauce you have in kichen.
Korean fish sauce differcen from Vietnam fish sauce, this type stinky smell is more light and smooth. If you would like to try Aisa special fish sauce this could be a very good entery level.
Food suggestion: fried dishes, soup, pickles, steamed fish, etc
Warm Remind: Just pour half tb is quite enough for dishes and 1 tb for soup. Do not pour too much, it could be very salty if you over use it.
Volume: 500g